Rio Champ Dosho to Miss Asian Games Due to Shoulder Injury
Thursday, April 19, 2018 - 15:14 By Ken Marantz
World and Olympic champion Sara DOSHO (JPN) will miss the Asian Games in Jakarta this summer due to a left shoulder injury suffered at the recent Women's World Cup, the Japan Wrestling Federation has announced on its website.
Dosho's reign as a world champion is also in doubt, as she will almost surely to be forced to skip the Japan Invitational Championships (Meiji Cup) in June, which is serving as the final domestic qualifying tournament for Japan's team to the world championships in Budapest in October.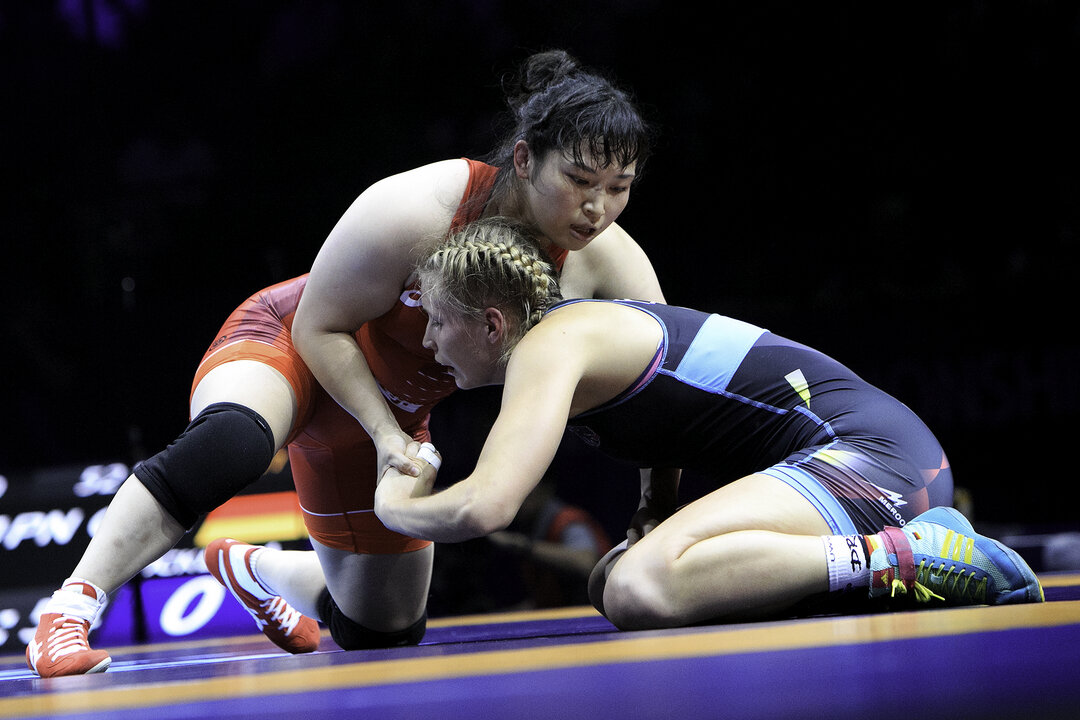 Sara DOSHO (JPN) df. Aline FOCKEN (GER) by 3-0 to win the gold medal at the 2017 World Championship. Photo by Martin Gabor.
Dosho suffered the injury, which has necessitated surgery, during her 68kg match against Danielle LAPPAGE (CAN) on the opening day of the World Cup in Takasaki, Japan. Dosho took a 2-1 lead early, then held on to win by that score as Japan beat Canada 8-2.
The four-time world medalist skipped the gold-medal match the following day against China, which Japan won 6-4 for its fourth straight title. As team captain, she joined the celebrations on the mat.
Dosho, a product of powerhouse Shigakkan University who won a seventh consecutive national title last December, captured gold medals at 69kg at the 2016 Rio Olympics and 2017 Paris world championships.
Dosho has not lost since the 2015 world championships in Las Vegas, where she fell in the third round 11-7 to FENG Zhou (CHN). She came back to win the bronze medal.
Ironically, Dosho and Feng were in line for a rematch in the final at the Women's World Cup, but Dosho's injury scuttled the clash.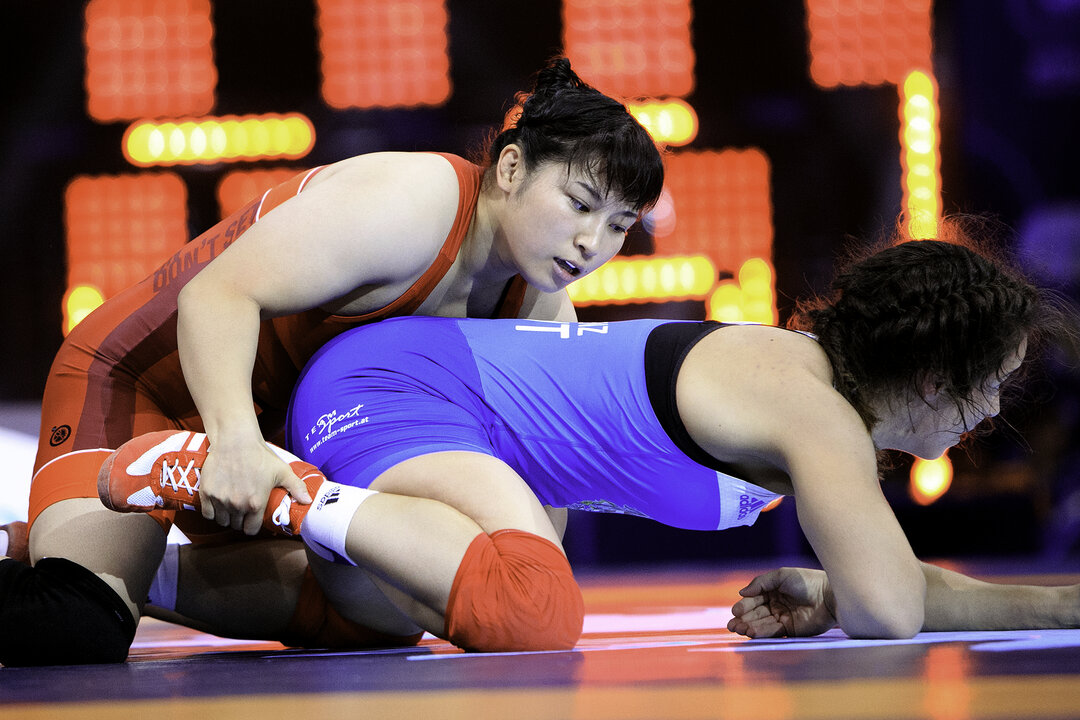 Sara DOSHO (JPN) df. Martina KUENZ (AUT), 6-0 to seal her spot in the 2017 world finals. Photo by Martin Gabor. 
Dosho's place at the Asian Games will be taken in a three-way wrestle-off between Ayana GEMPEI, Miwa MORIKAWA, and Naruha MATSUYUKI on April 22 at the Ajinomoto National Training Center in Tokyo.
Gempei and Morikawa finished 1-2 at 65kg at the national championships, while Matsuyuki was the 72kg champion. All three were members of the Japan team in Takasaki.
At the Asian Games, wrestling will be held Aug. 19-22, with six weight classes in each style.
As entries must be finalized by the end of May, the Japan federation cannot use the results of the Meiji Cup to determine its team. As such, in principle, the winners of the respective weight classes at the national championships will fill the team spots, according to the website.