Greco Giants Pataridze and Semenov to Clash in Finals
Wednesday, November 22, 2017 - 15:50 By Taylor Miller
BYDGOSZCZ, Poland – Wednesday night's Greco-Roman finals of the U23 World Championships in Bydgoszcz, Poland, promise to be exciting with several past Junior and Cadet World medalists in the mix.
Perhaps the most anticipated match is at 130 kg, where Zviadi PATARIDZE (GEO) looks for his sixth World title. Pataridze won his third-consecutive Junior World title this summer in Tampere, Finland. He also owns Cadet World gold from 2013 and 2014.
Standing in his way is 2016 Olympic bronze medalist and two-time Junior World champion Sergey SEMENOV (RUS).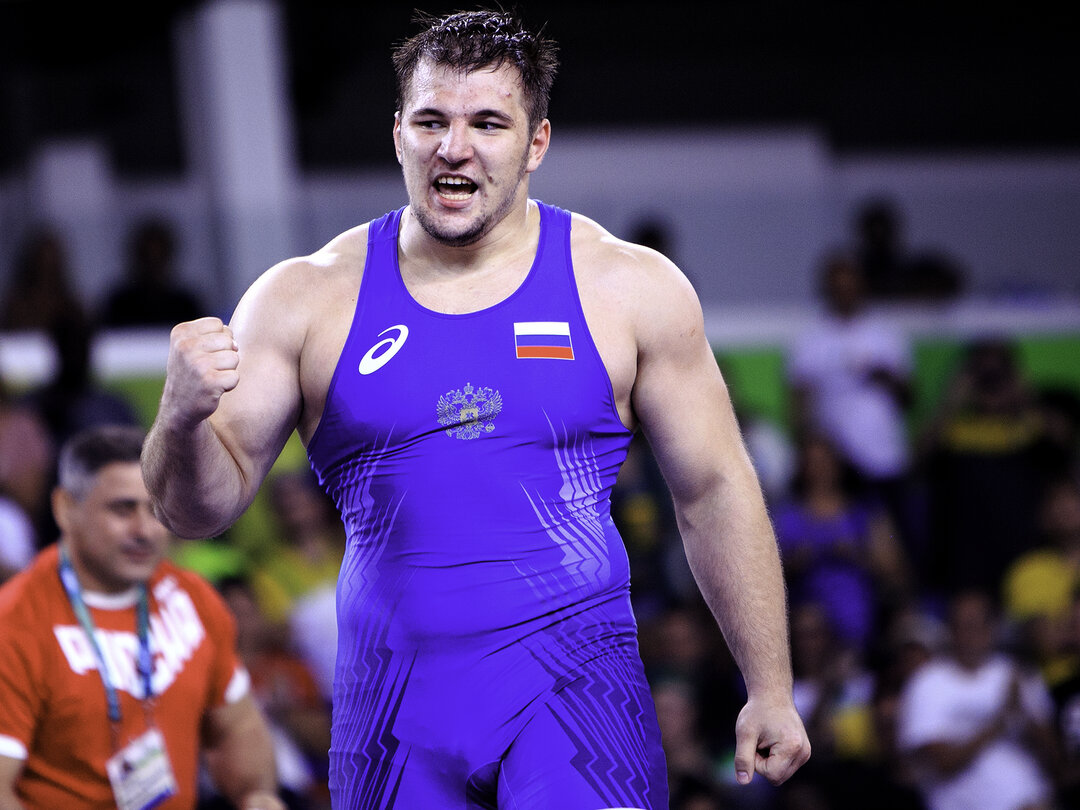 It's a rematch of the 2015 Junior World finals, where Pataridze kept Semenov from three Junior golds, defeating him in a 3-1 battle.
Another exciting final will take place at 80 kg, where 2015 Senior World bronze medalist Lasha GOBADZE (GEO) will face Burhan AKBUDAK (TUR), who took third at the 2017 Islamic Solidarity Games.
Both wrestlers have collected World medals at the Junior level. Gobadze won bronze in 2014, while Akbudak earned silver in 2015.
The final at 59 kg will pit Junior World bronze medalists Masuto KAWANA (JPN) and Sergey EMELIN (RUS) against each other.
Recently, Kawana, a 2015 Junior World medalist, has been victorious at the 20th Annual Dave Schultz Memorial International and the Grand Prix Zagreb, claiming gold.
2014 Junior World bronze winner Emelin was the 2016 U23 European champion.
The 66 kg final features Shmagi BOLKVADZE (GEO), a 2016 Olympic bronze medalist, 2014 Junior World champion and 2013 Junior World silver medalist.
Bolkvadze will go head-to-head with 2017 Russian Championships bronze medalist Alen MIRZOIAN (RUS).
The gold and bronze-medal finals are set for 6 p.m. local time (12 p.m. U.S. ET).
FINALS MATCHES
59 kg
Gold - Sergey EMELIN (RUS) vs. Masuto KAWANA (JPN)
Bronze - Avgustin Boyanov SPASOV (BUL) vs. Aidos SULTANGALI (KAZ)
Bronze - Przemyslaw PIATEK (POL) vs. Sakit GULIYEV (AZE)
66 kg
Gold - Shmagi BOLKVADZE (GEO) vs. Alen MIRZOIAN (RUS)
Bronze - Abylaikhan AMZEYEV (KAZ) vs. Amin Yavar KAVIYANINEJAD (IRI)
Bronze - Gaoquan ZHANG (CHN) vs. Roman PACURKOWSKI (POL)
80 kg
Gold - Lasha GOBADZE (GEO) vs. Burhan AKBUDAK (TUR)
Bronze - Stanislau SHAFARENKA (BLR) vs. Rosian Ognyanov DERMANSKI (BUL)
Bronze - Andrii ANTONIUK (UKR) vs. Alex Michel BJURBERG KESSIDIS (SWE)
130 kg
Gold - Sergey SEMENOV (RUS) vs. Zviadi PATARIDZE (GEO)
Bronze - Mantas KNYSTAUTAS (LTU) vs. Amin Mohammadzaman MIRZAZADEH (IRI)
Bronze - Arata SONODA (JPN) vs. Jello KRAHMER (GER)